Prizes
We will reward both best teams and best raters with prizes. Team prizes are about visibility and feedback, and couple of concrete prizes. Raters (anyone) can win gift certificates and some product prizes.
Prizes to teams for SomePitching 4.0
First prize for all participating teams is the feedback and publicity they will from hundreds of potential customers and the experienced jury. But do remember, that your idea needs to be good enough to progress to jury levels.
We do have some more concrete prizes as well (more coming and added almost every day):
To the winner
1) BAF Executive package (worth 499€). BAF offers guidance, network and a market place to investors and startups.
2) Lunch meeting with selected FiBAN investors (one selected team from top-5)
To TOP 5 teams
1) FREE registration as members for the BAF service (125€).
2) Lunch meeting with selected FiBAN investors (one selected team from top-5)
To all teams
1) Detailed report of the feedback from the voters and jury.
2) -20 % discount for registration to Business Angels Finland Oy (~20 €).
3) One pair of Valkee Brain Stimulation Headsets raffled between all teams (check Valkee website)
KPMG has been kind enough to sponsor a nice legal services prize for a chosen finalist! The chosen team will receive legal advice from KPMG for 3000 euros worth! In addition to the main prize, KPMG will grant all finalists a 50% discount for 6 months for their services. We're proud to have such a generous sponsor with us, and hope that all contestants consider using their expertise to the max – just as we do!
Prizes to public voters for SomePitching 4.0
We want to reward those who contribute the most. Each rating or recruitment is credited and based on the credits a weekly leaderboard is created.
Weekly top 5 contributors
We reward each week's top 5 contributors with 15 € Amazon gift certificates.
Alltime top 20 contributors
Two main prizes will be raffled between top 20 contributors of the whole competition. The main prizes are: a) 200 € gift certificate to Amazon and b) Tavaravahti Alarm System (495 €).
Top contributor get Valkee Brain Stimulation Headsets (check Valkee website).
All registered voters
Five 15 € Amazon gift certificates and three Valkee Brain Stimulation Headsets are raffled between all participants who voted at least once.
Previous prizes
Voters can win prizes based on their contribution on voting the teams.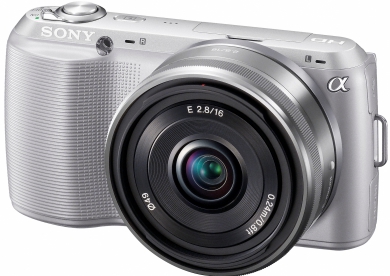 For participating teams
Here below you can find the SomePitching Prizes once we announce them. We announce Prizes one at a time, in no particular order, and usually post a social media and blog update once we announce new ones.
The Prizes are generally products and services that benefit startups in some very concrete way, not just money. Additionally we will provide Prizes that money can't buy – personal coaching by seasoned professionals of varied backgrounds, and successful entrepreneurs like Taneli Tikka.
- One of the finalists will get a chance to receive personal coaching from the most successful serial entrepreneur in Finland, Taneli Tikka! Taneli has promised to choose one of the finalist teams to receive his personal coaching! This may not necessarily be the winner of the whole competition, but Taneli will hand-pick one of the finalists! Last year Taneli's prize was received by the 2nd runner up, Pätkät.fi, now let's see who gets the coaching prize this time around! Definitely something money can't buy!
- Today's Prize announcement is Padlettes! GreenSens is offering the winning team Padlette tablet/Pad handles for everyone, and, 1 Padlette for each finalist team! Cool'eh?! And Black is the new Black of the season, sorry fancy pants…
Here's a little something about Padlette…
Padlette® – tablet handle: Padlette® on korvaamaton apuväline Tablettitietokoneille, se mahdollistaa turvallisen ja mukavan Tabletin käytön yhdellä kädellä, sekä estää sen putoamisen. Padlette on se puuttuva kahva. Padlette sopii kaikkiin noin 10 -tuuman Tablettitietokoneisiin, ja Padlette on helppokäyttöinen, helppo "asentaa" ja käyttää. Se on kuin taiteilijan paletti, pujota sormet Padletteen ja Tabletti pysyy kädessäsi luonnollisesti ja varmasti.
Ja Padletteja voi totta kai tilata suoraan osoitteesta http://www.greensens.fi/
And the same in English (in short):
Padlette is designed to be a secure yet comfortable support for your tablet computer. Simply stretch it over opposing corners–the resulting tight fit ensures your tablet is secure while providing multiple options for using your tablet.
- Our good friends at Cyberlightning have decided to join us and are sponsoring a fairly unique prize – their flagshop product CyberSlides for FREE for all 5 finalists! Cool, 'eh? You can read more about CyberSlide at http://www.cybersli.de, here below is a short description of the product.
CyberSlide is the first easy-to-use and affordable stereographic 3D converter and presenter to hit the market. Just take your presentation and drag-n-drop it to CyberSlide converter. Choose normal or stereographic 3D and run your show. It's also easy to share your presentation as a video to your colleagues and friends afterwards. CyberSlide show is scalable from mobile to huge HD screens. Enrich your presentations and enjoy the state-of-the-art experience! CyberSlide is a great tool for sales people and conference presenters. You can also get branded environments and objects to boost your business.
- For the winner we offer Postiviidakko for FREE for 1 year!  The Prize is location independent!
Postiviidakko ('Mail Jungle') is an email communication solution created by the digital media software solution company Koodiviidakko.  Postiviidakko is being used by hundreds of companies and several public and governmental organisations to create and send brilliant newsletters and marketing messages. With Postiviidakko you can edit and send messages quick and easy – guaranteed brilliant usability! No need for programming skills or asking hekp from the IT department! Sent messages are sure to perform and the pictures sure to open at recipient. The best and widest reporting functionalities in the market enable measuring the reach and effect, and allow you to use the information to support your sales!
- FinnMob - the Finnish Mobile Association – has joined our sponsor family, and promised the winning team a free 1 year's admission to FinnMob, worth 500 euros. The winning idea doesn't have to be mobile-related, but the cool guys of FinnMob will help the winning team – no matter what the idea is about – to get International visibility and enter Intl markets.
- Business Angels Finland Oy have decided to sponsor 2 prizes for us!
·         BAF Executive package (worth 499€) for the winner!
·         And ALL finalists get FREE registration as members for the BAF service (625€)
- OneMinStory are specialists in building professional 1-2 minute Pitch and presentation videos, and they are offering our contestants FREE advice! Like last time, they will provide valuable feedback about the pitch, the video, the storyline, etc. that helps You make a better Pitch!
Technopolis has become a sponsor (again!) with SomePitching and have offered a top Prize for a special category. We're announcing an Oulu-category, hosted by Technopolis, and the Prize being a special package including FREE office space for 2 persons. The whole package includes the following services;
- Office space FREE for 6 months, c. 33 sqm for 2 persons, in an environment surrounded by the regional top companies and global bluechips.
- Information and lobby services
- Joint meeting rooms
- Parking
- 2-hour consultation on your business plan and financial plans
Additionally there are restaurant and catering services, auditoriums, video meeting facilities, sauna, general meeting facilities, health/wellness services, etc. at the location. And there may well be more included in the package once the winner is chosen…
Key criteria for this Prize are the following;
- start-up must be new, having been incorporated within past 12 months (or not yet a registered company)
- premises are located in Oulu, thus only eligible for local start-ups
OLDER PRIZES!
Here are some of the prizes that we've had before, those that have continued sponsoring have been moved up:
The very first prize we wanted to announce was a very special one, something money can't buy, and still something that most start-ups would love to have – and not just start-ups, but most ICT and web companies in Finland! And since then we've come up with some more of interesting startup-suited prizes, see the list below…
- One of the finalists will get a chance to receive personal coaching from serial entrepreneur and the CEO of Soprano Brain Alliance, Taneli Tikka! Taneli has promised to join our jury as well as to choose one of the finalist pitches to receive his personal coaching! This may not necessarily be the winner of the whole competition, but Taneli will hand-pick one of the finalists!
- SoMeMonitor will continue to sponsor prizes for us. A special social media monitoring service for news and discussions for your company (or any other keywords you may want to choose), will be made available for the competition winner – FREE, for 3 months! News Engine, the company behind SoMeMonitor, was eager to participate our competition as a sponsor and partner, and we gladly accepted – again.
And on top of the prize for the winner, they will also reward one other contestant of their own choice to get a chance to try SoMeMonitor out – for FREE – for 1 month! They will pick the winner themselves, and the winner in this category may not be a finalist, but a 'dark horse' may well win this prize!
- Netplaza, our good old sponsor from the last time, an Oulu-based ISP, will this time around sponsor a prize for the winner: 12 months FREE Webhotel XL (web hosting, domain, 20 emails, SSL…) + 50 Gb of disk space in the cloud.
Evomill provides expertise in maximizing your business value through proper financial planning, market analysis, process rationalization and juridical risk management. Be ready for investor evaluation and avoid embarrassing surprises. Let a professional evaluate your markets, business model, profitability and pricing, and boost your VC and financing strategy. You can face the investors with full confidence and show them the right value of your firm. As a prize, Evomill provides 1 full day of business consulting for free
Frank Communications offers (at least) one of our finalists a FREE morning sparring session regarding marketing communications, how the company and their idea should be presented to the target audience. They may pick more than one if there are interesting enough pitches… So give them your best shot to win this prize! Believe me, these guys are awesome in what they do…
Kiitos Henkilöstöpalvelut offers the winner a set of professionally built corporate profiles and accounts to the social networks LinkedIn, Facebook, and Twitter. One of Kiitos' focus areas is helping companies build employer brand by building them corporate profiles, so here's your chance to get to the same level with some of the Finnish industry leading bluechips. The prize can be worth several thousands of euros, depending on what you need and want…
Law Office Turunen & Ignatius, a dynamic law office from Helsinki, offer the winner (You?) a serious amount of FREE services, a full 2000 euros worth! With this money worth, you could have them write you NDAs, company registration papers, contracts, agreements, or similar. You choose!
Turunen & Ignatius also offer our finalists a 50% discount of their services for a limited period of time! Be sure to take them up on this offer if You make it to the final!
In addition to the Prizes, Turunen & Ignatius also offer our contestants some serious advice on a number of issues via their Weblakimies (Web lawyer) service. Go check it out, the page is being launched any day now!
Pink Moose Design offers our winners their services FREE of charge.
1st price:   logo, business card, word base, powerpoint base, graphic line and avatar design
2nd price:  business card design + logo design
3rd price:  1 consulting hour
No Comments
---
Trackbacks
Leave a Reply
You must be logged in to post a comment.